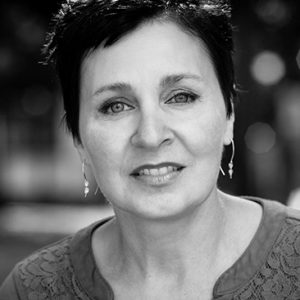 Owner, chief trainer and a professional dog trainer in a wide variety of disciplines, Behesha has helped rehabilitate and improve the lives of companion and working dogs. She impacts the way people understand and train their dogs. Her "Whole-Dog" approach has made her a highly sought-after resource by professional dog trainers seeking to understand and rehabilitate difficult dogs.
She has served on the Senior Advisory Team of the International Association of Canine Professionals. She and her staff have conducted training seminars throughout the United States, Canada and Europe. Recognized for her dog behavior insight, Behesha has written many articles on the subject of dog training. She modifies perceptions of dog behavior and helps people adjust their training styles to bring greater understanding and freedom from conflict in the dog/handler relationship. Behesha coaches professional dog trainers, conducts international training seminars, provides one-on-one training for students in Extreme K-9's Trainers Academies, and works with individuals seeking to improve the behavior and relationship with their own dogs.
Behesha is a gifted public speaker and published author on the subjects of dog behavior, communication and training.
Certified Dog Trainer – International Association of Canine Professionals
Member: International Association of Canine Professionals, #1278
Member of the 'Senior Advisory Team' of trainers – International Association of Canine Professionals
Approved Instructor – Illinois Law Enforcement Training & Standards Board in:
Law Enforcement Narcotic Detection K-9 Certification
Remote Collar Training for K-9 Reliability
Police K-9 Unit Tactical Operations
Licensed by State of Illinois – Narcotics Detection Dog Certifier
Patrol Dog Handler – Energy Police Department, Energy, Illinois
Certified:

Basic & Advanced Trainers Course, Michael Ellis School of Dog Training, San Francisco, CA
Narcotic Detector Dog Trainer, Alpha K-9 Training Center Trainers Course, Jackson, Mississippi
Narcotic/Explosive Detector Dog Trainer, Vohne Liche Kennels Certified Trainers Courses (twice), Denver, IN
Mantrailing K-9 Trainer, Salem, IL
Remote Collar Trainer, Honors Graduate, Las Vegas, NV

Featured Trainer on Tri-Tronics Instructional DVD included with all Tri-Tronics G2 collars sold world wide